25th Anniversary Save The Date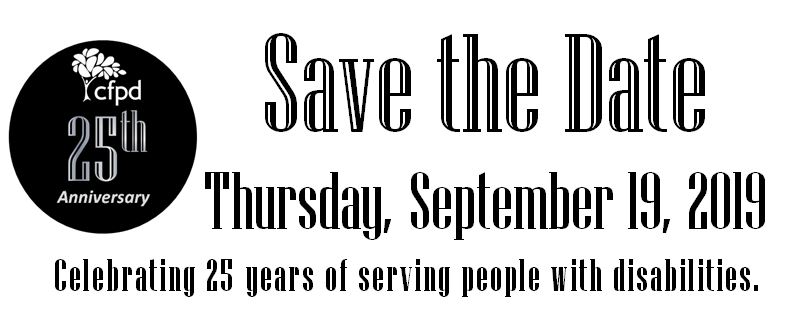 CFPD will be celebrating its 25 years of service on Thursday, September 19 from 5pm to 7pm at the Alliance Center, and honoring the community members who've helped us come so far. We'll recognize individuals and agencies who have taken action to improve the lives of people with disabilities across Colorado. 
Click the Menu on the left to get your copy of the Nomination Forms now. 
In the meantime, block off your calendars for this evening event featuring light hors d'oeuvres, beer and wine. 
Ready to Sponsor or Donate Now?
Ready to become a Sponsor or Donor for our 25th Anniversary Celebration? Click HERE to jump right to that page.